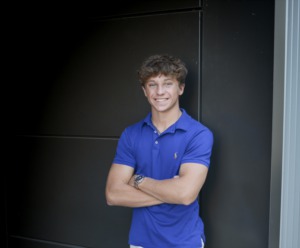 As a 17 year old who just read Rich Dad Poor Dad By Robert Kiyosaki, I told myself that I was going to be a real estate investor. When summer of 2023 came, I was eager to learn more about investing in real estate. So I sent out a few applications to companies looking for a non-paid learning experience. The first person to get back to me was Shane Renard from Renard Realty Group. After meeting with him and getting to know him, I knew that he was the one who I wanted to be mentored from. After spending the summer with him in the office 5 days a week - I enjoyed the experience so much that I decided I would take on becoming a real estate agent under Shane.

After studying a majority of my senior year to take the Real Estate Salesperson exam, on April 13th, 2023 I passed on my first try at 18 years of age. 
I couldn't be more grateful for what I've learned and for what is to be learned in order to grow myself so I can provide the best value to my people (you guys). I am ecstatic to see where my life goes, and to see how many people's lives I will be able to positively impact and bring value to!